Are you trying to lose weight? Picture your ideal self, would you possibly weigh less? Be more energetic? Not have to fight chronic pain? Our wellness team is here to help you take complete control of your life and health.
---
Weight Loss in Memphis
Wellness One Memphis, PC has successfully helped many patients to be successful in their weight loss battle, re-gain energy and vitality and completely transform their lives. We are proud to share our success with you and help you to reach your health and well-being goals using our trans-formative approach.
In today's high stress world we tend to treat health problems only when they have impacted negatively in our lives rather than being proactive in our approach to our health. Waiting until we have chronic pain or weight gain is putting our health at huge risk. A mix of bad nutrition, exhaustion, stress and pain can push the body into a downward spiral, leaving people feeling frustrated and hopeless. At our medical weight loss center, our approach to whole body wellness is more holistic and we look at everything not just isolated problems. With this approach we can help patients get regain their health and stay healthy for life.
---
Medical Supervised Weight Loss
What You Can Expect:
No Exercise
No Foul Tasting Shakes
No Hormone Treatments
No Expensive Prepackaged Foods
10 to 30 Pounds in 40 Days
Easy to Follow
Fast Results
---
We believe that weight loss does not have to be difficult. Our Wellness One Memphis, PC team can show you how you can lose weight without starving yourself or running on treadmills for hours. We understand the struggle that many people have with weight loss.
---
Patient Success Stories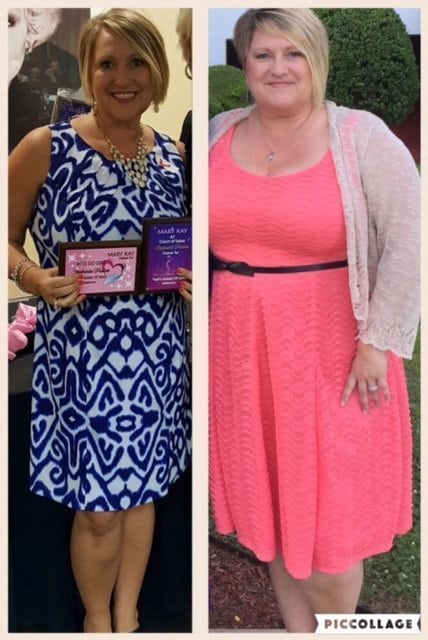 Losing weight has always be a struggle for me. I would gain weight, then I would lose weight, eventually I would gain the all weight right back and then some! I was on a Weight Loss Roller Coaster Ride!
I weighed 130 lbs and I thought I finally had my weight under control. By my late 30's I was a divorced, single mother of 2 young boys.
When I turned 40 something happened...my mid section...just expanded! I watched what I ate, I counted calories, I exercised, I starved myself, but nothing seemed to help. My mid-section just got bigger and bigger!
I slowly went from 130 lbs to 140 lbs to 150 lbs to 170 lbs to 200 lbs to 225 lbs to my highest...(I'm not bragging...I'm just being honest) to WEIGHING OVER 242 lbs in about a year!
During the last 4 years I have been back on the Weight Loss Roller Coaster...the problem was getting worse. I would try so hard to only loose a few pounds. I would get so frustrated I would give up and quit...
I gave up hope of ever losing the weight. I decided this was the weight I was going to be and I would just learn deal with it...
I was really miserable...I had lost hope!
My second marriage was suffering, my health was suffering, my self confidence was lower than anyone really knew. I just smiled and went through life wishing that I could be the person I once was. I wanted to feel good about me again! I just didn't know how to do it.
Thankfully, my sister (who has never struggled with her weight) is always looking for some way to help me. She is a patient of Dr. Radican's and she gave me a brochure on their weight loss program.
My sister explained how much weight Krissy lost and how the Weight Loss Program had worked for her. It took me 2 months before I decided to make the call and schedule a consultation.
On April 21, 2016 my life was forever changed.
I learned about the HCG weight loss program and started the 4 week program. I lost over 30 lbs and felt better than I had in years! I sat out a few weeks and did another 4 week program and lost another 10 lbs.
I am about to start my 3rd 4 week program along with Semorelin Therapy to help with muscle tone, ( I want to lose another 25 lbs, I Know I will do it! )
I am FOREVER grateful to Krissy and Dr. Radican for educating me and helping me to reach my potential.
They are family, I only see them twice a month because I drive over 2 1/2 hours, (I LIVE IN LITTLE ROCK, ARKANSAS) or I would see them weekly. The investment in my health is worth it. They encourage and help you any way they can each week.
I am 45 and I decided enough was enough! I needed a lifestyle change and I was ready.
THANK YOU from the bottom of my heart to Krissy and Dr. Radican.
You saved me. I am alive again.
(Please share this with others. I know exactly how they feel. If you are willing to give it ONE more TRY...call Wellness One Memphis...Just like I did...)
---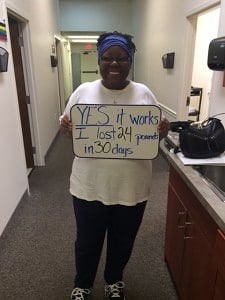 "Yes it works! I lost 24 pounds in 30 days!"
---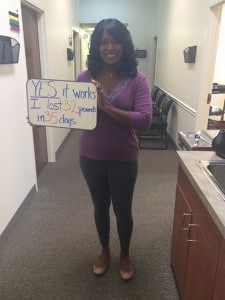 "Yes it works! I lost 36 pounds in 7 weeks!"
---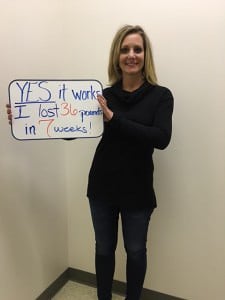 "Yes it works! I lost 36 pounds in 7 weeks!"
OFFICE HOURS
---
Monday
8:00am - 12:00pm
1:30pm - 5:30pm
---
Tuesday
8:00am - 12:00pm
1:30pm - 5:30pm
---
Wednesday
8:00am - 12:00pm
1:30pm - 5:30pm
---
Thursday
8:00am - 12:00pm
1:30pm - 5:30pm
---
Friday
8:00am - 12:00pm
---
Saturday
Closed