Plasma Therapy for
CHRONIC PAIN RELIEF
Request your appointment today! 
About Platelet Rich Plasma
Platelet-rich plasma, popularly known as PRP, is a noninvasive therapy for permanently treating muscoskeletal diseases. Today, this therapeutic practice is heavily promoted for use in treating sports-related injuries on athletes and highly active patients. Most patients have credited PRP injections with increased recovery rates from sports injuries. What's more, PRP therapy involves decreased levels of pain.
For this reason, this technique is suitable in the treatment of conditions like arthritis, joint sprains, muscle tears, and tendonitis. PRP relies on your body's ability to heal itself naturally with its effects being permanent as compared to conventional pain injections.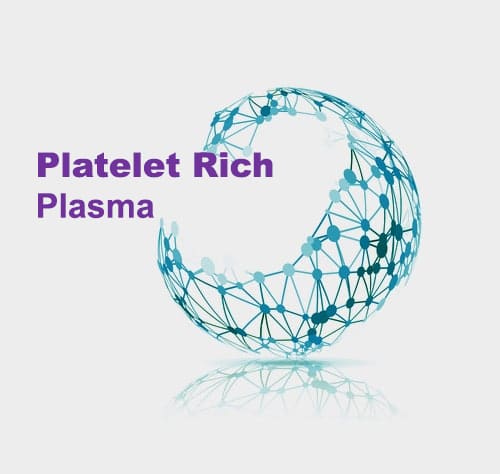 FREQUENTLY ASKED QUESTIONS
Often, PRP therapy Memphis recommends the procedure for relieving chronic pain and damage to tendons and ligaments that do not respond to conventional therapy. Typical injuries include:
Lumbar vertebrae pain Partial thickness and rotator cuff injuries
Shoulder pain and instability Golfer and tennis elbow
Hip and hamstring strains Knee sprains and instability
Patellar tendonitis Patellofemoral syndrome
Ankle sprains Achilles tendonitis
Plantar fasciitis Knee, hip, and joint osteoarthritis
Carpal Tunnel syndrome Sacroiliac joint dysfunction and pain
Lumber and vertical dysfunction and pain
Besides that, PRP is widely used for treating osteoarthritis due to its ability to stimulate cartilage healing, reduce pain, and the effects of disability. The conditions for which PRP is popularly used include:
Knee arthritis
Hip joint arthritis
Shoulder arthritis
Ankle arthritis
The severity of an injury determines the effectiveness of PRP therapy. In the case of mild arthritis, PRP slows down the development of muscular degeneration. On the other hand, if your arthritis is advanced, PRP will help reduce the amount of pain you deal with as well as minimizing degeneration. However, if used in conjunction with stem cells, PRP can help you avoid joint replacement surgery and spinal fusion.
Usually, the PRP creation process is straightforward, involves no painful procedures, and can occur immediately during an appointment with your provider. Its entire proportion process consumes between 25 and 30 minutes. Typically, your physician will draw a small amount of blood similar to normal blood tests. Thereafter the sample is placed in a centrifuge for splitting blood to obtain highly concentrated platelets. Red blood cells are discarded leaving only concentrated PRP ready for use during treatment.
PRP injections rarely take more than an hour inclusive of its preparation phase. Normally, you provider relies on image guidance to assure the precise placement of PRP injections. In most cases, the provider uses ultrasound though they may opt to use fluoroscopic guidance. A patient's unique circumstances determine the amount and number of PRP administered with typical treatments requiring between two to six injections. Most patients report reduced pain within the first or second injections.
Normally, PRP injections have no significant pain, though you might experience discomfort depending on where your injury is located. Sometimes patients experience pain after an injection but this can be managed using over the counter prescriptions (Tylenol). However, you need to avoid anti-inflammatory prescriptions like Aleve, Celebrex, Mobic, Motrin, and Naprosyn.
PRP's major benefit is its permanence. Nonetheless, the area and severity of the condition being treated determines how long the recovery process is. Most patients report improved function and mobility within four to six weeks.
As PRP uses an individual's own blood, there is no risk of any allergic reactions. The risks associated with PRP injections are the same as it would be for any type of injection. These risks include bleeding and or infection at the site of injection. In any case, the likelihood of these risks occurring is minimal and depend on the part being treated. It is recommended that you consult with your PRP treatment Memphis provider if worried about potential risks from the procedure.
PRP: IT'S SCIENTIFIC ATTRIBUTES
The human blood is composed of 93% red blood cells, 6% white blood cells, and 1% plasma and platelets. Platelets facilitate blood clotting which prevents loss of blood. Besides that, platelets also play a crucial role in the body's natural healing process. As such, platelets have high levels of healing and connective tissue growth factors. Immediately after an injury, the body responds by sending platelets to the injured body part.
Upon arrival at the injured location, platelets commence repairing the injured part by concentrating stem cells at the sight of injury. When these components are introduced into damaged joints, ligaments, and tendons they stimulate the natural healing process. Yet, to accelerate the healing process it is necessary that platelets be separated from red blood cells. Accordingly, PRP therapy seeks to increase the level of platelets delivered to an injured body part by reducing the number of red cells present in the injected solution. Essentially, PRP creates, improves, and accelerates the body's natural healing process.
CLINICAL RESULTS SHOW EFFECTIVE RECOVERY WITHOUT SURGERY
Regenerative Therapy is used to successfully treat patients suffering from many injuries, arthritis, degenerative conditions and other ailments holding people from living a much more functional life.
CLICK ON AN IMAGE FOR MORE INFORMATION.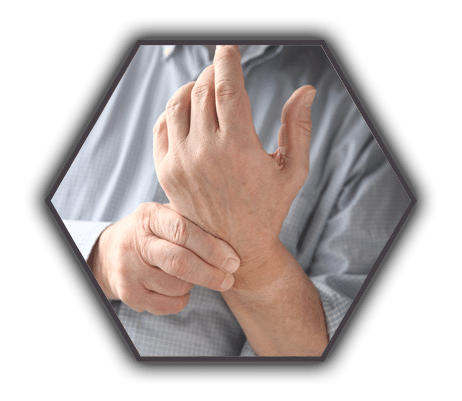 10 out of 11 patients reported
relief from their arthritis pain.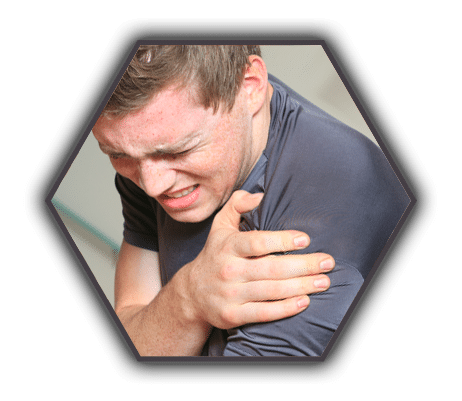 Successful treatment of
orthopedic sports injuries.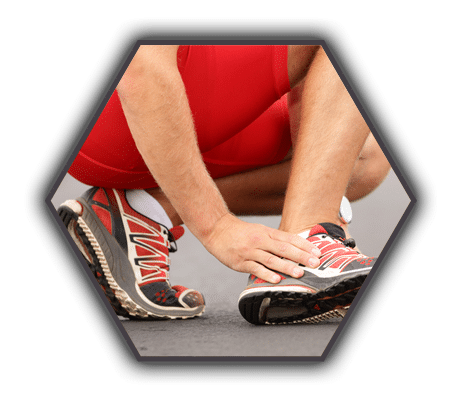 Try this non-surgical treatment
for foot and ankle injuries.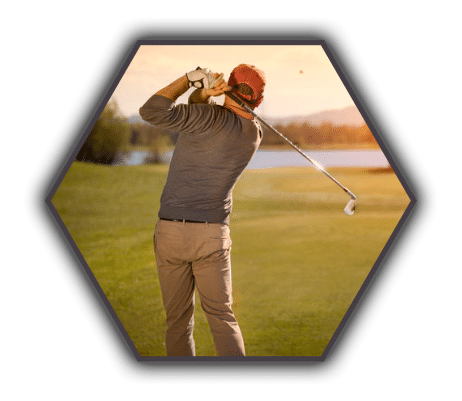 What are patients saying about
Regenerative Therapy?
Click on a link below to read real stories about how Regenerative Therapy has helped.
SAY GOODBYE TO CHRONIC PAIN!
CHRONIC PAIN RELIEF
REQUEST YOUR APPOINTMENT TODAY
DON'T WAIT TO FIND RELIEF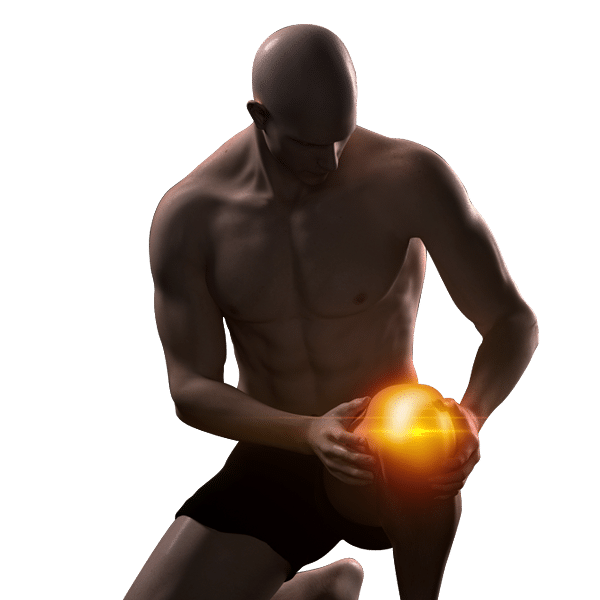 COPYRIGHT 2018 - CHRONIC PAIN RELIEF