Sheryl Bryant MSN, APRN, FNP-C
Originally from Salem Arkansas, Sheryl received her undergraduate degree in Biological Sciences and Chemistry in 2005 from ASU in Jonesboro.  She continued her education at Union University with a BS in Nursing in 2007.  After working for several years in the emergency room she decided to continue her education.  In 2013 she received her Nurse Practitioner Degree from the University of Memphis, Loewenberg College of Nursing.
Sheryl has extensive experience in Emergency Medicine, Family Practice and Regenerative Medicine and IV Therapy. She has a true passion to help her patients achieve Total Health and Wellness.  When she is not working she enjoys spending time with her family, painting, cooking and enjoying her many fish aquariums.
Sheryl joined Wellness One Memphis, PC in October 2017 and we are extremely fortunate to have her as a member of our team.
---
Chiropractor Russell D. Radican, D.C.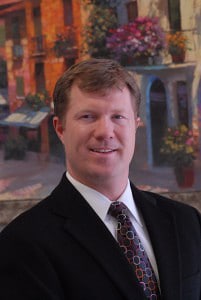 Dr. Russell D. Radican, DC is the founder and President of Wellness One Memphis, PC. "The goal and objective of our Multidisciplinary Clinic is to provide the highest level of care possible for our patients and our community. Wellness One Memphis, PC unites the effectiveness of Chiropractic care with the benefits of traditional medicine in one office. At Wellness One Memphis, our focus is to identify and eliminate the cause of your pain and to restore your normal function as quickly as possible."
Dr. Radican has practiced in Memphis since 1994. He received his Doctor of Chiropractic Degree from Parker College of Chiropractic in Dallas Texas in 1993. During this time he has helped thousands of Mid-Southerners recover from injuries. Although he has treated numerous professional athletes and weekend warriors, his real passion is helping those who get up every day and go to work to provide for their family. Often times an injury can cause more than PAIN. The financial burden associated with an injury can be devastating.
Dr. Radican has a specific interest in treating car accident injuries, chiropractic rehabilitation, peripheral neuropathy, spinal decompression, sports related injuries and much more.
Dr. Radican has completed a three year Post Graduate program in Spinal Rehabilitation, as well as numerous courses on Spinal-Biomechanics, Sports Related Injuries, Orthopedics, Neurology, Clinical Radiology, Nutrition and Acute & Traumatic Injuries to the Spine.
Dr. Radican and his wife Debbie have been married for 23 years. They both enjoy traveling the world over including New Zealand, Africa, Israel, Tahiti, Europe and many Caribbean Islands.
---
Tim Callaghan, M.D.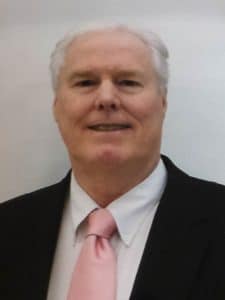 Tim J. Callaghan MD, DC is the medical director of Wellness One Memphis, PC.
Dr. Callaghan has a unique perspective as being both a Medical Doctor as well as a Doctor of Chiropractic.  This combination allows him to have a very well rounded approach to healthcare.
Dr. Callaghan obtained his undergraduate degree from Ithaca College in Ithaca New York and his Chiropractic degree from Life Chiropractic College in Atlanta Georgia in 1984.  He received additional education at the Tri-State Institute of Traditional Chinese Acupuncture and practiced Sports Chiropractic in Princeton, New Jersey.
Dr. Callaghan obtained his medical degree from Saba University School of Medicine in 2000 and completed his residency in family medicine from the University of Tennessee in 2003. He is board eligible in Environmental Medicine and with the Medical Academy of Pediatric Special Needs and is a former lecturer for Hope for Autism and The Great Plains Laboratory.  He is licensed in Tennessee, Mississippi and Arkansas.
Dr. Callaghan has a passion for helping those in need and has treated thousands of patients in Mexico, Peru and Honduras on numerous mission trips.  Dr. Callaghan has a special interest in Regenerative Medicine, Prolotherapy, Sports Injuries, Functional Medicine, Bio-Identical Hormones, Acupuncture and Autism Spectrum disorders.
When he is not seeing patients, Dr. Callaghan enjoys spending time with his wife Sue and their 2 wonderful children.  His weekends are filled with soccer games, swim meets, recitals as well as many others.
OFFICE HOURS
---
Monday
8:00am - 12:00pm
1:30pm - 5:30pm
---
Tuesday
8:00am - 12:00pm
1:30pm - 5:30pm
---
Wednesday
8:00am - 12:00pm
1:30pm - 5:30pm
---
Thursday
8:00am - 12:00pm
1:30pm - 5:30pm
---
Friday
8:00am - 12:00pm
---
Saturday
Closed