Erectile Dysfunction in Memphis
Do you suffer from erectile dysfunction in Memphis?  Wellness One Memphis, PC now offers the latest technology to help overcome this frustrating symptom.
RejuvaWave™ Pulse Therapy for ED
RejuvaWave™ Pulse Therapy is truly a revolutionary non-invasive treatment method for ED without the use of pills, painful injections or risky surgery.  Pulse Wave Therapy uses low-intensity sound waves to deliver energy to the penile tissue. The treatment's pulsating sound waves will also remove micro-plaque, repair damaged blood vessels and accelerate the growth of new blood vessels in the penis. This will increase blood flow resulting in stronger and firmer erectile performance.
Please Note: RejuvaWave™ Pulse Therapy is also known as Pulse Wave Therapy or "Shock Wave Therapy"
Although this treatment is rather new in the United States, Pulsed Wave Therapy has been performed for several years in Europe and Asia.  This treatment can help men with sexual dysfunction due to ED, Age, Peyronie's disease as well as other related causes.
According to the most recent research, approximately 50% of the men aged 40 to 70 years of age are suffering from some form of Erectile Dysfunction, ED.  ED is a common condition where the blood flow to the penis is not sufficient to achieve or maintain an erection for intercourse.
---
What Is Erectile Dysfunction?
Erectile Dysfunction (ED) is clinically defined as the inability to achieve and/or maintain an erection sufficient for satisfactory sexual intercourse. While most often associated with older men, Erectile Dysfunction is becoming a common problem for men of all ages.
---
What Causes Erectile Dysfunction?
There are many known causes of ED such as:
Diabetes
Cardiovascular Disease
Medications
Surgery/Injuries
Neurological Disease
High Cholesterol
Psychological
Smoking
---
Treating Erectile Dysfunction in Memphis TN
Memphis chiropractor explains that the current treatment methods involve treating the "symptom" only. The most commonly used treatment is known as PDE5 Inhibitors.  These medications are only available with a prescription such as: Cialis, Viagra, and Levitra.
These medications increase nitric oxide levels in the penis, which makes it easier to get and maintain an erection.  However these medications have several undesired side effects including:
Headaches
Nasal Congestion
Flushing
Dizziness
Body Aches
Lower Back Pain
Indigestion
Vision issues
Another frequently used treatment method is BiMix, TriMix and QuadMix Injections.  This treatment requires self-injections directly into the penis.  This must be performed just prior to intercourse.  It goes without saying, but you must have a steady hand and calm nerves!
The side effects include:
Redness
Swelling
Tenderness
Numbness
Scarring
Unfortunately, many do not respond to either treatment methods.  There is a large group of men who are not medically eligible for either treatment due to various medical reasons.
---
RejuvaWave™ Pulse Therapy for ED
By comparison Pulse Wave Therapy has minimal side effects and there are virtually no issues with pre-existing medical conditions.  With RejuvaWave™ Pulse Therapy for erectile dysfunction in Memphis, men can now safely treat the cause of ED (decreased blood flow) rather than managing the symptoms.
---
Erectile Dysfunction Overall Negative Impact On Daily Life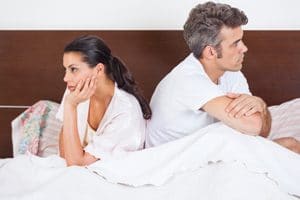 In many cases ED will cause significant self-esteem issues leading to poor motivation, feelings of inadequacy and ultimately depression.  If left untreated ED can have a negative impact upon relationships whether it is personal, marital and or business.
Pulse Wave Therapy improves blood flow and will stimulate dormant stem cells as well as growth factors in the penis. As a result, men who receive Pulse Wave Therapy can achieve stronger, harder, and longer lasting erections. Many men report longer duration of intercourse and improve overall sensation as well.
---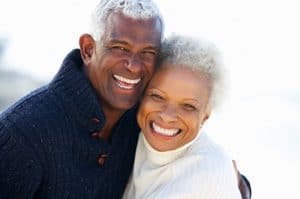 Can You Benefit From Pulse Wave Therapy?
Simply fill out the Complimentary Consultation form below and our office staff will contact you to schedule.
OFFICE HOURS
---
Monday
8:00am - 12:00pm
1:30pm - 5:30pm
---
Tuesday
8:00am - 12:00pm
1:30pm - 5:30pm
---
Wednesday
8:00am - 12:00pm
1:30pm - 5:30pm
---
Thursday
8:00am - 12:00pm
1:30pm - 5:30pm
---
Friday
8:00am - 12:00pm
---
Saturday
Closed