WHAT IS REGENERATIVE MEDICINE?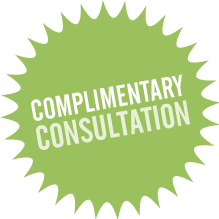 Stem Cell Therapy for
CHRONIC PAIN RELIEF
Take advantage of this special offer!
WHAT IS REGENERATIVE MEDICINE?
Mayo Clinic:
"Regenerative medicine is a game-changing area of medicine with the potential to fully heal damaged tissues and organs, offering solutions and hope for people who have conditions that today are beyond repair. … Advances in developmental and cell biology, immunology, and other fields have unlocked new opportunities to refine existing regenerative therapies and develop new ones."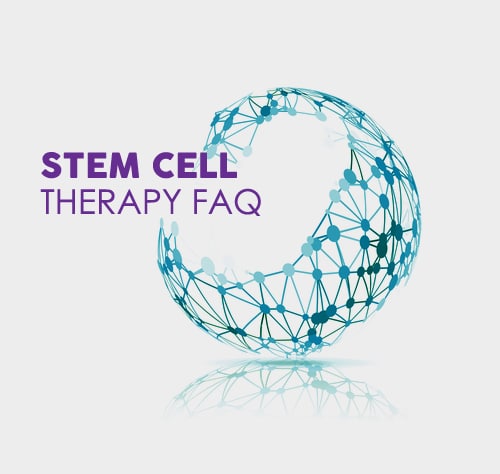 FREQUENTLY ASKED QUESTIONS
Simply put, stem cells are the building blocks of the entire human body. A stem cell can not only replicate itself, but it can also turn into other specialized cells, such as blood cells, skin cells, bone cells, cartilage cells, and just about any cell in the human body.
Everyone has hundreds of millions of stem cells in their body. From the moment we are born our bodies utilize stem cells to repair and renew. Stem Cells are the reason that your skin is completely replaced every 35 days. Stem cells cause your hair and nails to grow. They are replacing the worn out and damaged cells in your organs and tissues throughout your body. Stem cells create 2 million new red blood cells for you every second!
Think of Stem Cell as your "Body's Built-In Repair System." If you fall and scrape your knee or break a bone, your body almost instantly sends stem cells to the area to begin the healing process.
However, as we age our body produces fewer and fewer stem cells. Those existing stem cells can be slowed by injury, disease, lifestyle habits or the aging process. Overtime, when our "more mature" joints are injured or damaged from arthritis or degeneration, we just don't have as many stem cells to repair the damage as when we were young.
This is why most of the recent advancements in regenerative medicine have focused on using stem cells and growth factors from healthy young umbilical cord tissue.
Wellness One Memphis, PC uses powerful & effective Umbilical Cord Stem Cells. These cells are collected following a normal, healthy c-section delivery, so no babies have been harmed whatsoever with this treatment!
Regenerative cell therapy is one of the newest and most cutting-edge therapies for chronic joint pain. The umbilical cord-derived stem cell matrix offers patients 3 essential properties for healing and restoring joint health:
A high concentration of stem cells
Hyaluronic Acid for joint lubrication and movement
Anti-inflammatory cytokines and cellular growth factors essential for building new joint tissue
The regenerative cell therapy consists of an injection directly into the painful area, which has the potential to actually alter the course of the condition and not simply mask the pain. This therapy has significant potential for those in pain, and can actually repair structural problems while treating pain and inflammation simultaneously.
When the umbilical stem cell material is obtained, it comes from consenting donors who have undergone elective c-sections. The fluid is processed and is checked for a full slate of diseases following the strict FDA guidelines.
The stem cell material has been used over 100,000 times in the US with no adverse events reported. It acts as an immunologically privileged material, meaning it has NOT been shown to cause any rejection reaction in the body. This means there is no "graft versus host" problem.
National Institutes of Health:
"Regenerative medicine is the process of creating living, functional tissues to repair or replace tissue of organ function lost due to age, disease, damage, or congenital defects. This field holds the promise of regenerating damaged tissues and organs in the body by stimulating previously irreparable organs to heal themselves."
Regenerative Medicine is an exciting branch of medicine with the goal of repairing, renewing, replacing or even re-engineering human cells, tissues, organs or their building blocks, utilizing the body's innate cellular pathways for the purposes of restoring function in the body. Regenerative Biomedical therapies are extremely powerful adjuncts to the natural healing mechanisms of the human body.
For optimal performance these therapies can enhance the quality of life by preventing permanent degeneration and improving treatment results. The entire basis of Regenerative Medicine is that tissue degeneration and associated pain, inflammation and dysfunction, is a condition or state of "disease." It is NOT simply a result of an active lifestyle.
The traditional approach to healthcare is to either surgically repair or replace and damaged joint or organ or to "manage" the condition with medication. The approach of Regenerative Medicine is to actually repair the damaged joint or organ from within. Regenerative Medicine shifts the focus of treatment from "managing pain" or "managing a disease" to actual "healing." Regenerative Medicine provides the potential to heal damaged or degenerated and inflamed tissues by providing the necessary healing molecules, stem cell building blocks and growth factors that will accelerate the body's natural healing processes.
The ultimate goal of Regenerative Medicine is to optimize both longevity and to improve the overall quality of life. This exciting Cutting Edge "Medicine of the Future" could prove to be the solution for many of our current health problems.
ABOUT OUR TREATMENT PROGRAM
We have helped numerous patients relieve their discomfort, regain an active lifestyle, and get back to their favorite activities, all without surgery. Our program uses advanced, whole-body solutions to get you out of pain, fast. Most patients start seeing improvements in just days or weeks.
Chronic pain can be caused by a sudden injury, an overuse injury, or by an underlying condition, such as arthritis. Our team will be able to work with you to zero in on the source of the problem. From there they will need to work with you to improve the position of the spine and discs.
There are a number of factors that can lead to chronic pain, such as arthritis and injuries. After a thorough assessment, we'll get to the root of what's causing your symptoms and design a treatment plan unique to you. Our goal is to get you out of pain and improve your overall health.
CLINICAL RESULTS SHOW EFFECTIVE RECOVERY WITHOUT SURGERY
Regenerative Therapy is used to successfully treat patients suffering from many injuries, arthritis, degenerative conditions and other ailments holding people from living a much more functional life.
CLICK ON AN IMAGE FOR MORE INFORMATION.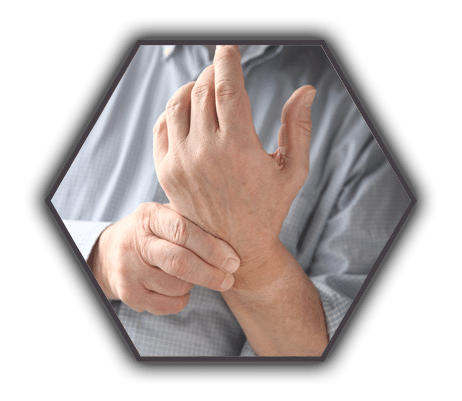 10 out of 11 patients reported
relief from their arthritis pain.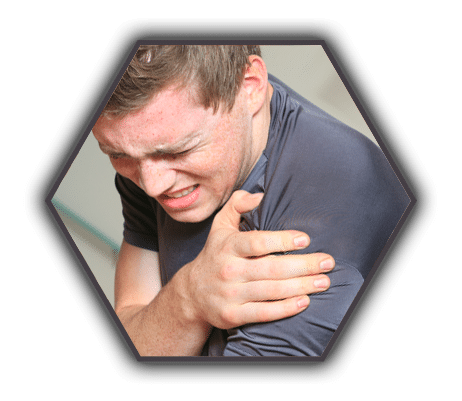 Successful treatment of
orthopedic sports injuries.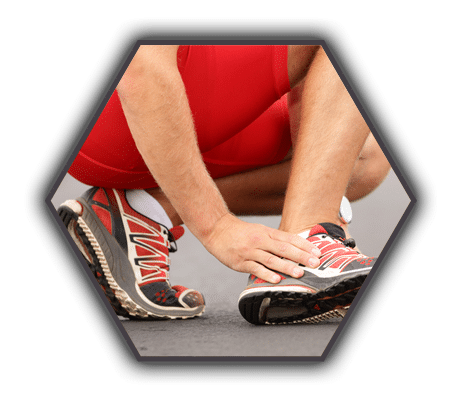 Try this non-surgical treatment
for foot and ankle injuries.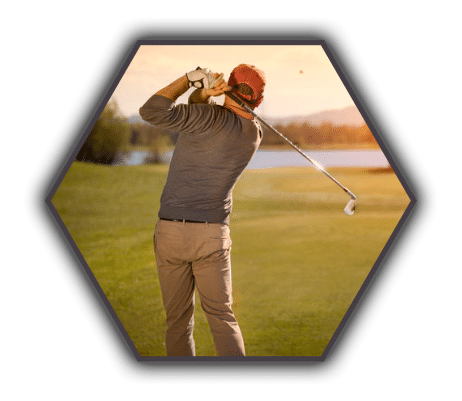 What are patients saying about
Regenerative Therapy?
Click on a link below to read real stories about how Regenerative Therapy has helped.
SAY GOODBYE TO CHRONIC PAIN!
CHRONIC PAIN RELIEF
NO CHARGE!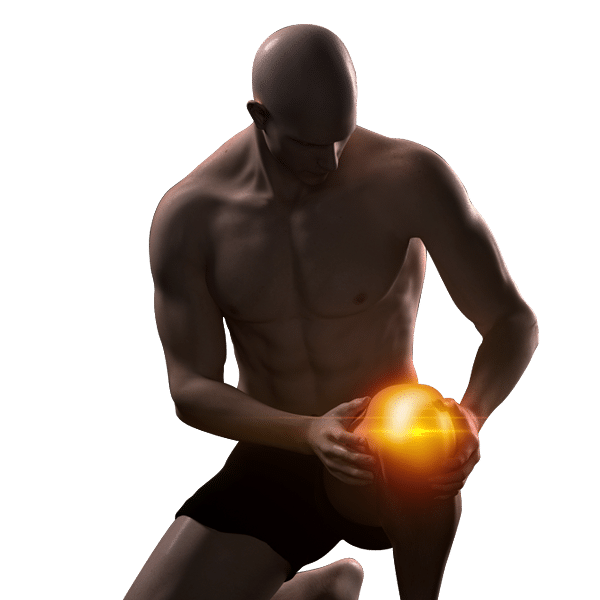 COPYRIGHT 2018 - CHRONIC PAIN RELIEF